Domotex 2017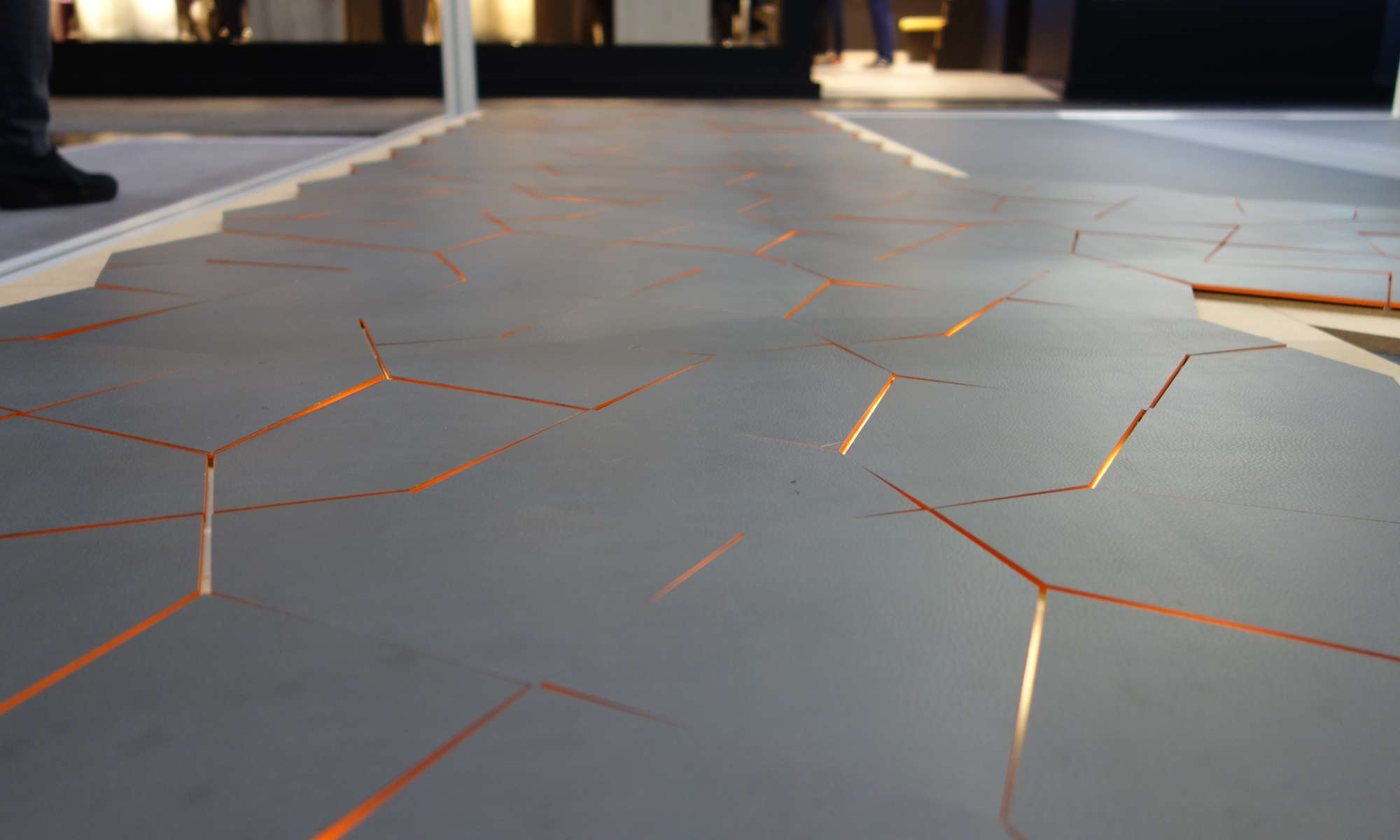 Most of the time we don't even notice that our living spaces have amazing stories to tell
We are working on a new project:
Five ambitious designers and Stefan Diez develop pioneering floor designs for DOMOTEX 2017.
"Each of my designs is imbued with my fascination with technique and materials and the need to embrace and understand them and how this interplay defines the process", says Klaas Kuiken (1984). Thus, having graduated from the ArtEZ School of Arts in Arnhem, Netherlands, in 2010, he not only embarked on a career as an independent designer, but also proved to be a skilled craftsman and inquisitive inventor.
Klaas is keen to explore the issue of mass production, especially with respect to product identity and originality. He loves flooring but prefers walking on virgin snow and sand.
A floor is defined by its user - a statement:
"We want to discover things and follow them up: it's all about showing that a floor is basically defined by space and interaction. Most of the time we don't even notice that our living spaces have amazing stories to tell, and that they are the silent witnesses of our everyday activity; these are the stories that we want to discover. We are also interested in changing the way we view a space: public areas are frequently marked out with all kinds of signs, but we believe that it is the visitors, rather than the symbols, that define a space.
By uncovering the ways in which a space is used, we allow these signs to emerge organically. So all the different meanings of a space are gradually revealed, and it tells us a story - not through signs, but through its usage. You can only influence this up to a certain point; the rest is up to the other players. We believe in unique structures that define a space and its occupants."