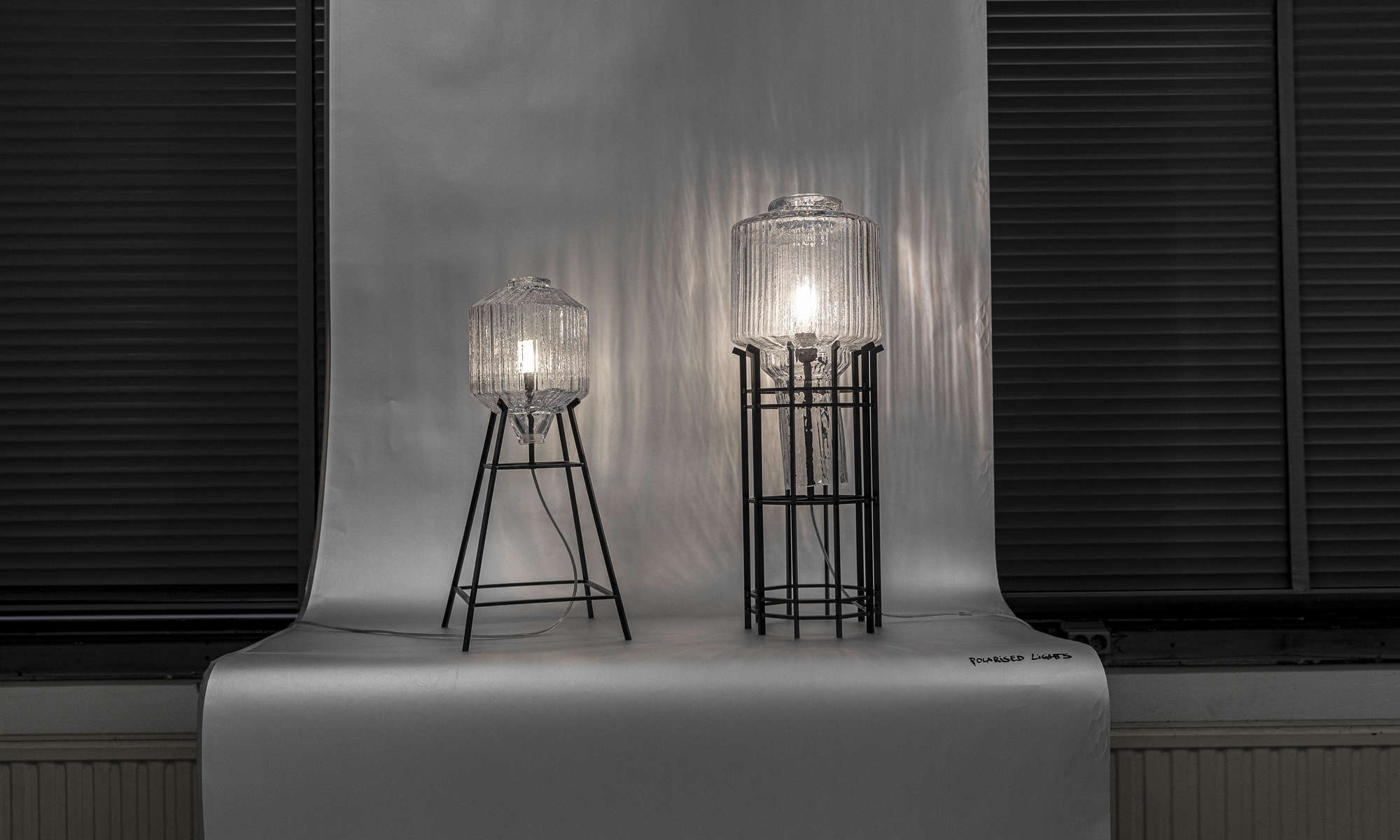 object 2020 Friday 7, Saturday 8 & Sunday 9 February From 11h – 19h
Stop Making Sense and Polarised lights showed at Object Rotterdam
OBJECT is a platform for the latest limited editions and one-offs from well-known and upcoming designers working in different design disciplines and with various materials. OBJECT is the place where the cutting edge between design, crafts, fashion, architecture and art becomes evident and it is a must-see for collectors, professionals and other design-minded people.
Participants can only enter by invitation since OBJECT is a curated fair, which means designers are carefully selected to keep the right balance between well-known names and upcoming talents, different design disciplines and materials, applied design and more autonomous installations.
The fair is affiliated to the other events of the Art Rotterdam Week and powered by Rotterdam Festivals.
Under the name of White Noise, designers Klaas Kuiken and Charley Reijnders will present their joined collection Stop Making Sense. This collection is a contentless quest-- annoying incomprehensible and yet very relevant. The viewers will be faced with plastic shit, immersion, deepthroating, arsonist, capitalism, yellowed food, punk, white bags, dirty mattresses and the consumption society. Above all, Stop Making Sense is one big statement and no statement at all.
Studio Klaas Kuiken Product Design and Charley Reijnders are based in Arnhem. In their workshop at the IPKW they work on different projects with a broad range of materials and techniques. Additional to Stop Makings Sense, Klaas Kuiken will show a series of glass experiments and Charley Reijnders will show Onklaar, a collection of layered images and objects.