Bottle Up Trending Terrazzo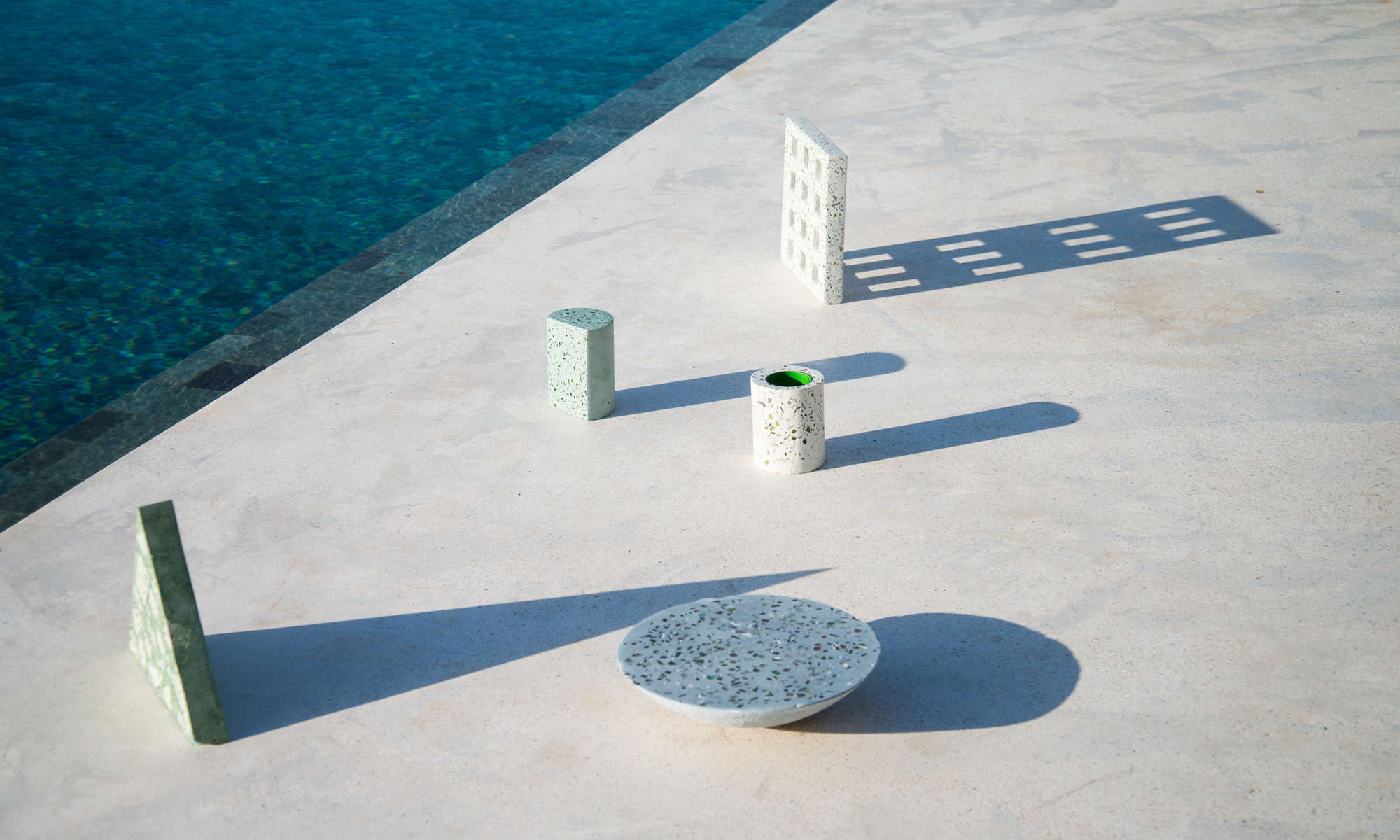 white cement and glass, in which the beautiful properties of glass remain visible and the fragments are given a valuable new purpose
Trending Terrazzo
The production of the bottle-up glass products creates a residual flow of glass fragments. These can be incorporated in bottle | brick, but bottle-up has also developed a second collection of beautiful products in which the residue can be used: Trending Terrazzo. This is a decorative material made from white cement and glass, in which the beautiful properties of glass can clearly be seen. Small glass fragments are visible in the cement - shimmering and in various different colours.
Trending Terrazzo is ideal for producing sustainable furniture, made in Zanzibar. The first test products were formed using unusual 'moulds' found on the island. So a metal wok became the basis for a little table and a piece of corrugated iron served as a mould for a table leg.
Most furniture for hotels in Zanzibar is currently imported from foreign countries and is often made of wood, which means it can be badly affected by the weather conditions on the island. Furniture made from Trending Terrazzo is much more sustainable, beautiful to look at and generates awareness for bottle-up. Furthermore, with Trending Terrazzo bottle-up can generate extra income with which to more rapidly achieve its objectives for the bottle | brick.