Capital C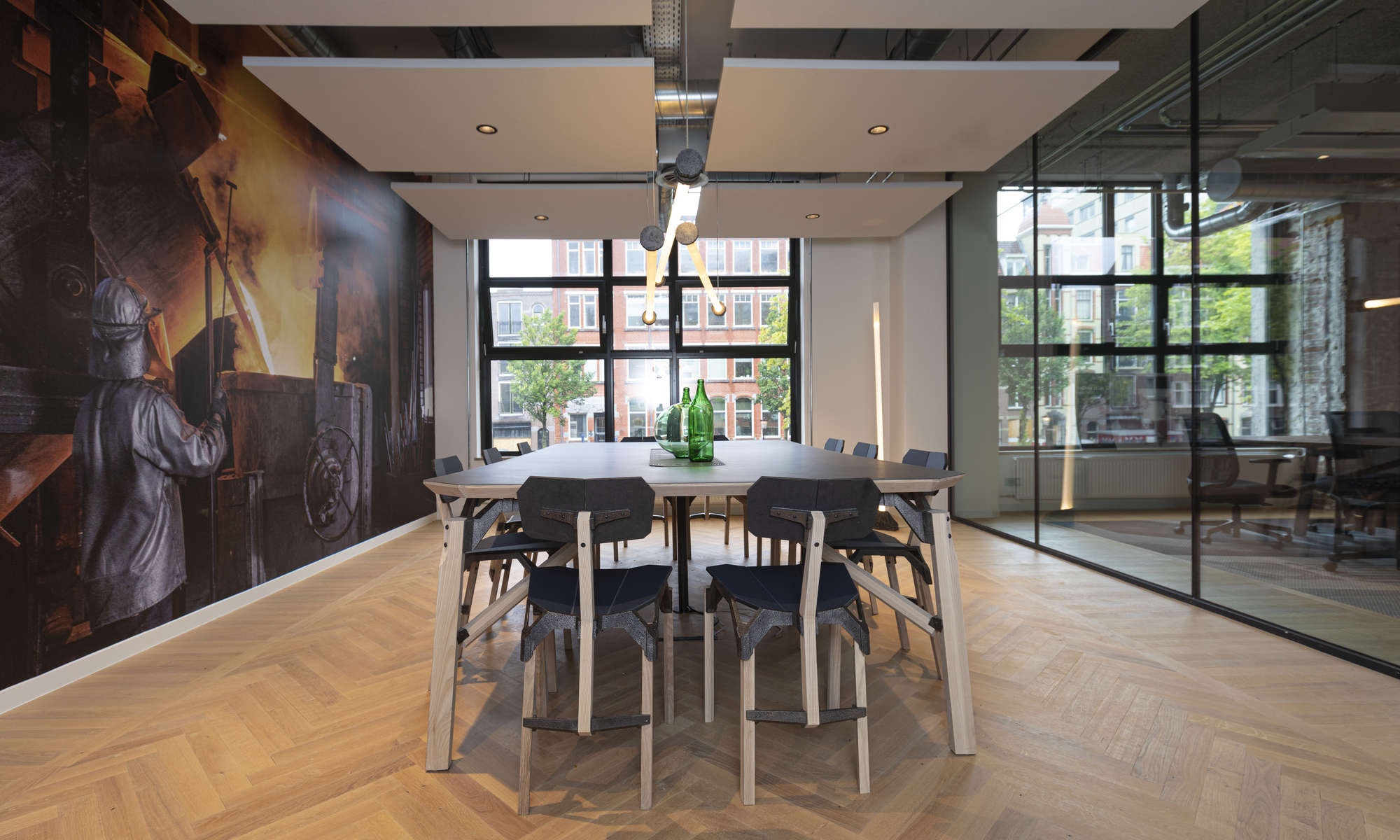 For Capital C we designed a meeting room:
The Elephant in the room
The initial signature room designs by product designer Klaas Kuiken were easy to carry, but the final result is impossible to move. Using Lost-Foam Casting (LFC) as a basis for his cast iron table, chairs, cabinet and coat rack, Kuiken has designed an interior solid as a rock. LFC involves pouring hot cast iron into molds out of Styrofoam, allowing him to use the lightest material available to create some of the heaviest objects in the Capital C building. Klaas Kuiken's signature room holds, quite literally, the elephant in the room.